This year we are presenting a series of three films to inspire, educate and entertain the design community. The first film, Graphic Means, also kicks off our AIGA Colorado Membership Week festivities.
All three films speak to something the Roman statesman Cicero said two thousand years ago (heavily paraphrased here), "If you don't know what happened before you were born, you'll never get to play with the grownups."
The series focuses on graphic design, industrial design and architecture.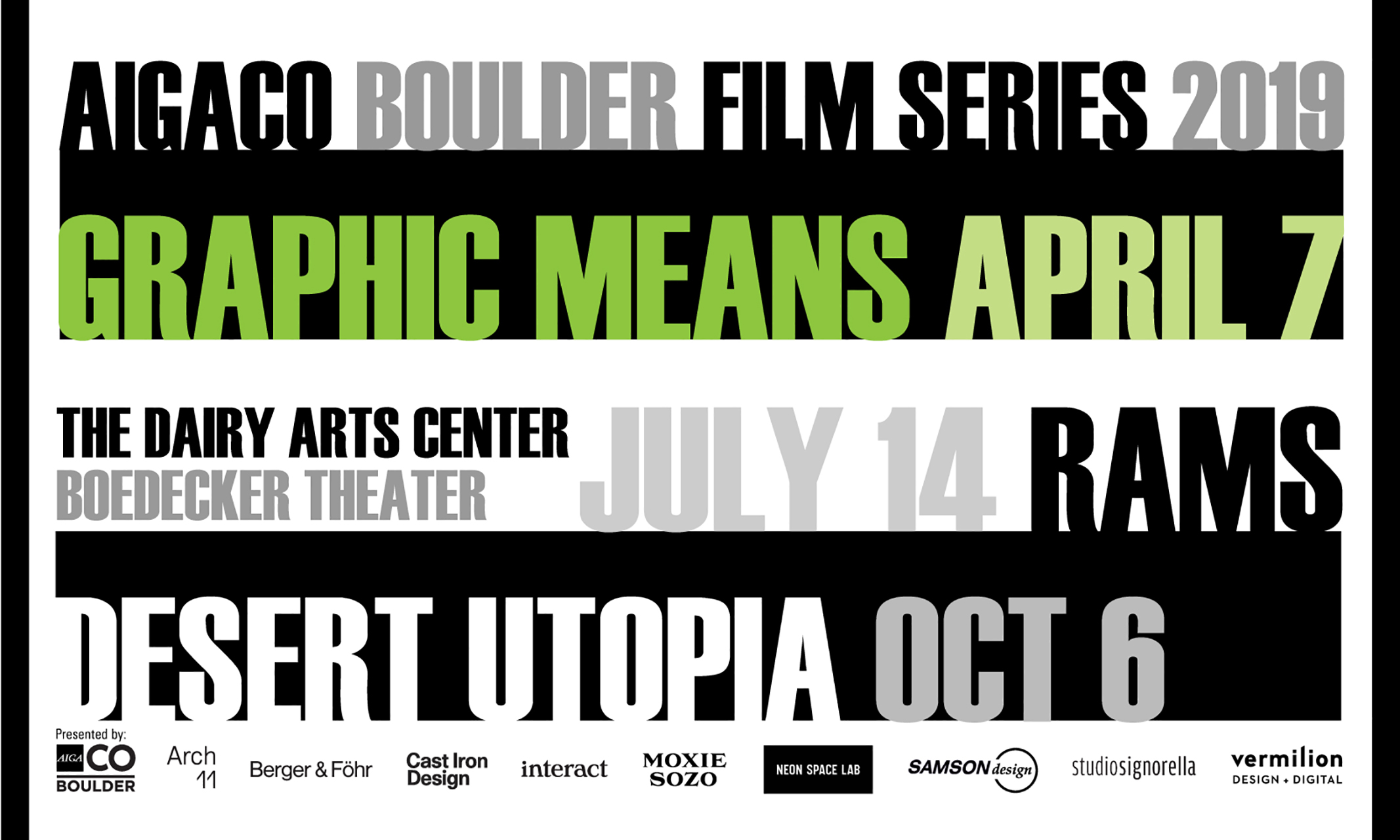 Graphic Means – April 7
It's been roughly 30 years since the desktop computer revolutionized the way the graphic design industry works. For decades before that, it was the hands of industrious workers, and various ingenious machines and tools that brought type and image together on meticulously prepared paste-up boards, before they were sent to the printer.
Graphic Means explores graphic design production of the 1950s through the 1990s—from linecaster to photocomposition, and from paste-up to PDF.
________________
Presented By
AIGA CO, Arch11, Berger & Föhr, Cast Iron Design, Interact, Moxie Sozo, Neon Space Lab, Jeff and Sharon Samson, Studio Signorella, Vermilion Design + Digital
________________
Upcoming Boulder Film Series
RAMS – July 14
Desert Utopia – October 6