Look what we just got! New shirts designed by AIGA CO member Debbie Clapper and printed by one of our partners Soapoint. We are super excited for this new design that plays off our state topography and excudes Debbie's fantastic artistic style.
The t-shirts will be given out to our members at our member party at the I Heart Denver store this May. Also available for purchase at any of our upcoming events.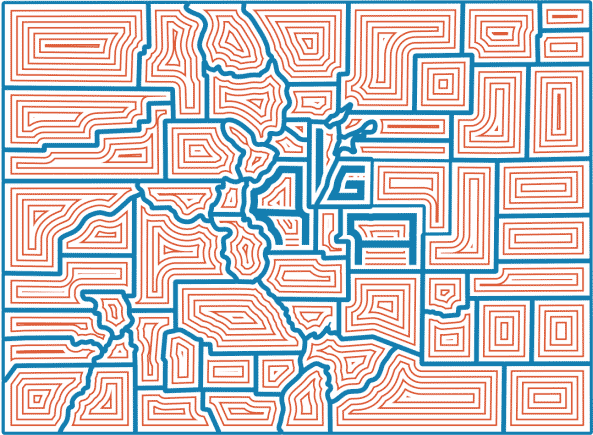 ABOUT DEBBIE CLAPPER / GNEURAL: gneural is an award-winning, multifaceted design studio operating out of Denver, CO. Owner Debbie Clapper focuses on creating original patterns, typographics and illustrations with a distinct fusion of organic and geometric visuals. gneural has done work for a wide range of very visible clients including: Denver Broncos, SmartWool, Ballet Nouveau Colorado, Pablo's Coffee and various local bands.