Written by Michael Westfield, Faculty Advisor AIGA Student Group, Rocky Mountain School of Art & Design
The Design Smash had a small turn out, but it was great fun and I think those who attended are looking forward to doing this again in the future.
Design Smash went through 4 rounds of challenges with 4 players per round. A winner from each round went on to the final round. We had a student from each school represented for the grand finale: Metro, CSU, Art Institute and RMCAD.
The first challenge was based on the current minimalist movement to redesign posters for books and movies. See example: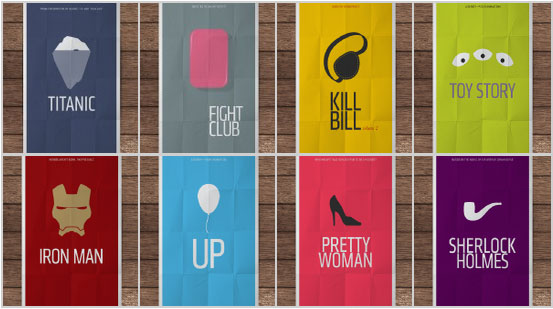 The final challenge was to take Romeo & Juliet and create a minimalist poster to represent the ill-fated love duo. The Design Smash Champion was RMCAD's very own Joshua Claassen (seems he was inspired by the MadMen style poster created for the event)! He took home the grand prize of a copy of Adobe Creative Suite! He'll also be invited back next year as a guest judge! Here are the four final pieces:

Thanks to Gustavo Esquinca, Taylor Langan, David Diaz, Brandon Mannheimer and Ashley Longenecker for their work to get the ball rolling, design the poster, get the word out on campus and on social media and coordinating with the Education Director of AIGA Colorado, Ed Popovitz and everyone at RMCAD (especially the tech team!) who helped make this happen.