Good Apples, a creative studio located in Boulder, helps businesses, organizations, and non-profits tell their stories through engaging design and visual communication. Channeling the greater Good, they connect people through brand identity, in-store experiences, packaging design, web apps, video, books… whatever is needed.
In 2012, Good Apples was commissioned by Arts and Venues Denver to create a typeface for Create Denver. Hello Denver was born, a beautiful display type used in various promotional materials and available as a free download.
The creative studio is also the mastermind behind the branding of this year's AIGA Leadership Retreat, which of course is in our wonderful city of Denver!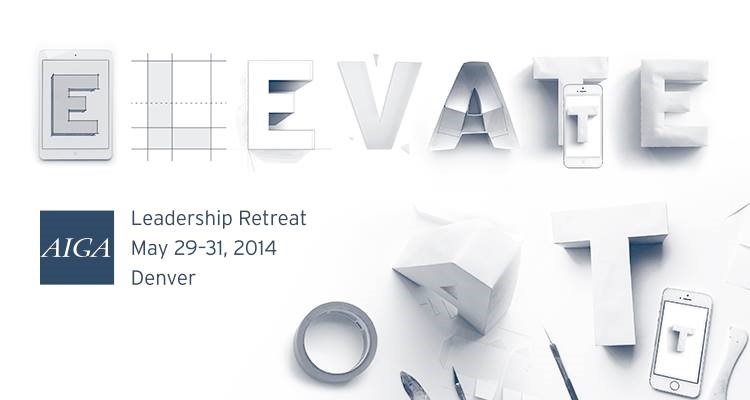 branding for 2014 Leadership Retreat
Co-founder Justin Fuller took time out of his busy schedule to answer some questions about their awesome work, design and life in general.
AIGA Colorado: Tell us a little about your background and how Good Apples grew into existence.
JF: We started Good Apples towards the end of 2010 with the idea that it would be a loose collective of designers, programmers, illustrators, etc that would work together on projects that were bigger in scope than what each of us could handle individually. After a handful of big projects, it became apparent that it would be best to organize it more like a traditional studio and run it more like a traditional business.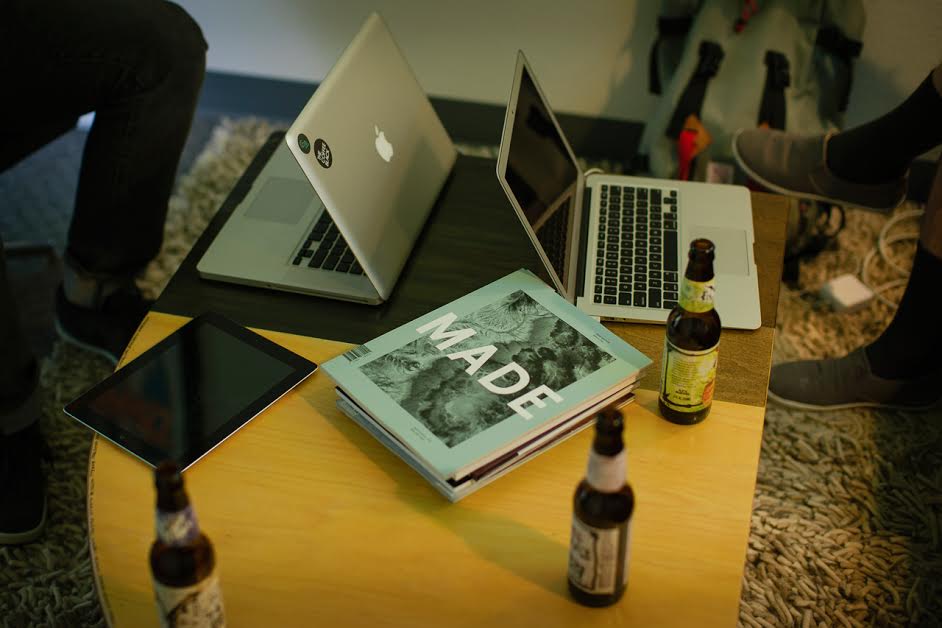 Hello Denver is such an insanely awesome typeface! What was it like working with Arts & Venues Denver and what was your inspiration for the type design?
JF: Thanks! It was a lot of fun working with Create Denver / Arts & Venues, especially on the pop-up window shops that were built out near the 16th Street Mall for the week. The idea for the typeface is that it would be used to promote the event and then given away as a free download. Since it was meant to be something utilitarian that anyone could use, we decided early on that we wanted it to work as a stencil. That's what lead us to the final design, where each letter is made from one continuous line that never crosses over itself, allowing the letters to be cut out and used as stencils.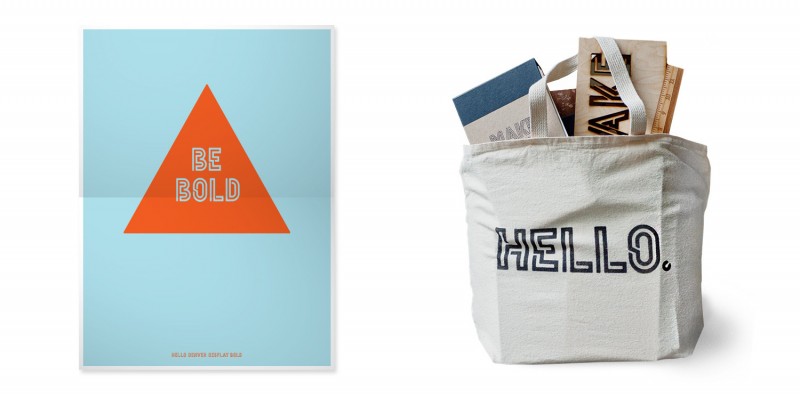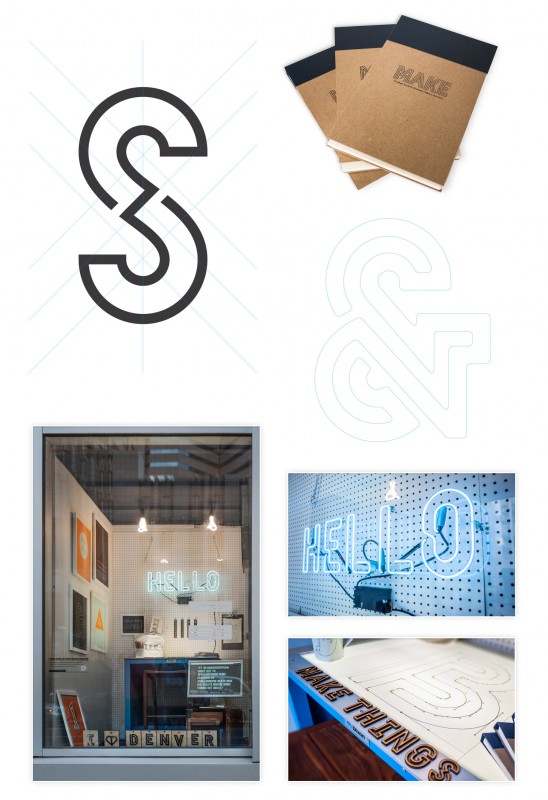 What is the best thing about the Denver design community and how do you think it differs from other design communities?
JF: In our experience, everyone is really interested in raising the bar in terms of the work that is coming out of Colorado and the perception that people in other areas have of the creative scene here. We are lucky to live in a place where there are a lot of opportunities for new work, which seems to take a little of the competitive edge away that you might find in other places. We get referrals from other studios all the time when they think we'd be a good fit for a job and we try to do the same for our friends and peers.
Your work for this year's AIGA Leadership Conference is awesome! Tell us about the project.
JF: Thank you. We knew that one of the big initiatives for the event was to begin formulating a plan for the next 100 years of AIGA, including trying to find new ways to engage with designers and other creative professionals in other areas—programming, industrial design, etc. We wanted to try something that felt constructed and was crafted by hand, but that embraced the technology and tools that we all rely on so heavily. The end result is pretty straightforward. We stuck really closely to the AIGA brand guidelines for typography, etc and decided to shoot all of the photography with an iPhone, a tool we all have in our pocket.
What do you like to do for fun?
JF: We really love what we do, so some of the best fun we have is at the studio. Beyond that, things that are pretty typical for people that live in Colorado: mountain biking, fly fishing, camping, amateur taxidermy.
Any sneak previews on upcoming projects you're working on?
JF: We are working on a new site for the studio. The current version went up 2 years ago and we haven't updated it since. Lot's of new work to show very soon! One thing we are really looking forward to talking about is the work we've been doing with our friend Collin at Matter Cycles. He's designing and building completely amazing bicycles out of his workshop in Boulder.
Thanks to Justin for answering our questions, and thank you to Good Apples for your amazing work for the Leadership Retreat!
To see more of their work, visit their website.