Within a large organization, sometimes the individual can get lost. With much emphasis on the direction of the whole, it can be easy to forget that the individual contributions, the extra hours after work and on weekends, the personal motivations and projects are what make big changes possible. This year AIGA Colorado chose to support three individuals with amazing potential to cause change and positive outcomes in our design community and society as a whole.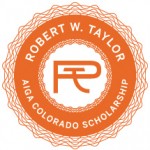 Robert Taylor Scholarship
AIGA Colorado is pleased to announce the first and second place winners of this years Robert Taylor Scholarship.
1st Place: Seth Haller
University of Northern Colorado
Major – Visual Communication Design
Seth's advice to fellow aspiring designers:
"I found that it was helpful for me to inquire about any opportunity to practice my craft, to not trust current trends, to know my history, and to understand the current design needs of individuals, communities, and more broadly, society."
2nd Place: Meg Duffy
Metropolitan State University of Denver
Major – Communication Design
Meg's advice to fellow aspiring designers:
"I firmly believe that through developing strong interpersonal skills along with a business-minded consciousness, one can greatly improve their success as a designer. Understanding business principles is vitally important to running a successful freelance business or even working and excelling in a company setting."
Honorable Mention to the Top 5 Finalists
3rd – Leah Chutz – The Art Institute
4th – Patricia Garcia – The Art Institute
5th – B. Peach Dance – Metro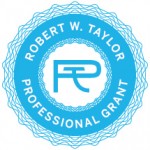 Robert Taylor Professional Grant
Grant Winner: Edward Popovitz
Faculty at Art Institute of Colorado
"The goal of the center would be to foster mentorship opportunities in the AIGA/Colorado design community and connect students, non‑profits, and designers to work collaboratively to achieve working outcomes in the realm of social justice, sustainability, community building, and design for good." Edward Popovitz, RTPG winner
Thank you to all of the students and professional members who submitted applications to the scholarship and professional grant! Your continued interest keeps our programs alive and thriving.