One of the universal challenges in the design industry, is the gap left between creative students and industry professionals. Bridging that gap has been a primary goal for AIGA Colorado Springs in 2016. By encouraging students and budding professionals to engage in educational events, it fosters an environment of collaboration and growth. It dissolves the barrier both socially and creatively, ultimately raising the bar for the entire design community.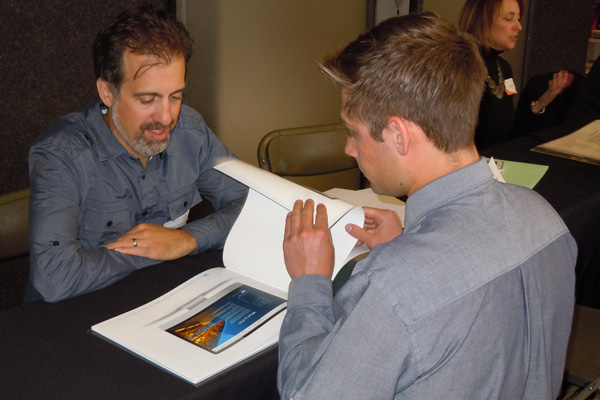 Following the Portfolio Workshop in early April, the Colorado Springs AIGA branch hosted their inaugural Design Portfolio Review. Seasoned professionals and young designers were given the opportunity to interact with each other, review work, give and receive advice, and strengthen the creative community as a whole. The review took place in Downtown's The Machine Shop, a coworking space known for fostering creative enrichment in Colorado Springs.
Between sixteen reviewers, twenty-five students, and half a dozen volunteers, the space was filled with creatives from every end of the spectrum, including freelancers, illustrators, and small studio owners. The student presenters were primarily from the local graphic design program at Pikes Peak Community College, but also included several freelancers, recent graduates, and young professionals.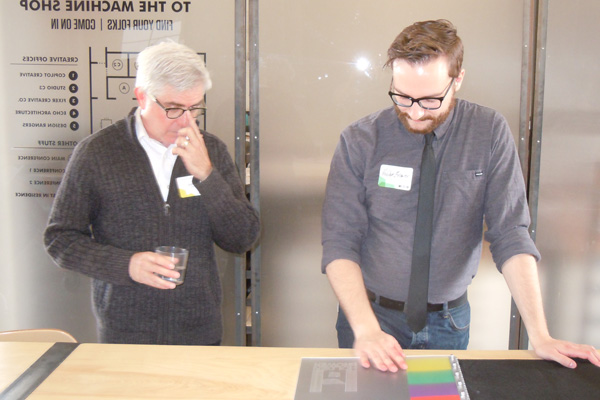 The response was overwhelming. Thanks to generous donations, every participant left with a raffle prize. Best in Show winner, Laura Tiller, took home a year's subscription to Skillshare and two gift certificates to the MX Spa and Springs Orleans. Other prizes included Cotton Bureau tees, gift cards to Rock Bottom and Old Chicago, design books, and tons of cool Mohawk Paper shwag.
The folks at AIGA COS would like to thank all of the participants for the hard work and talent. It takes a village of designers to create a village worth designing in.