Amsterdam. What a beautiful place, with the bustling of people and the constant ringing of bicycle bells. The history is rich here and as an art student in the communication design program I have a better understanding and appreciation for the capital of the Netherlands.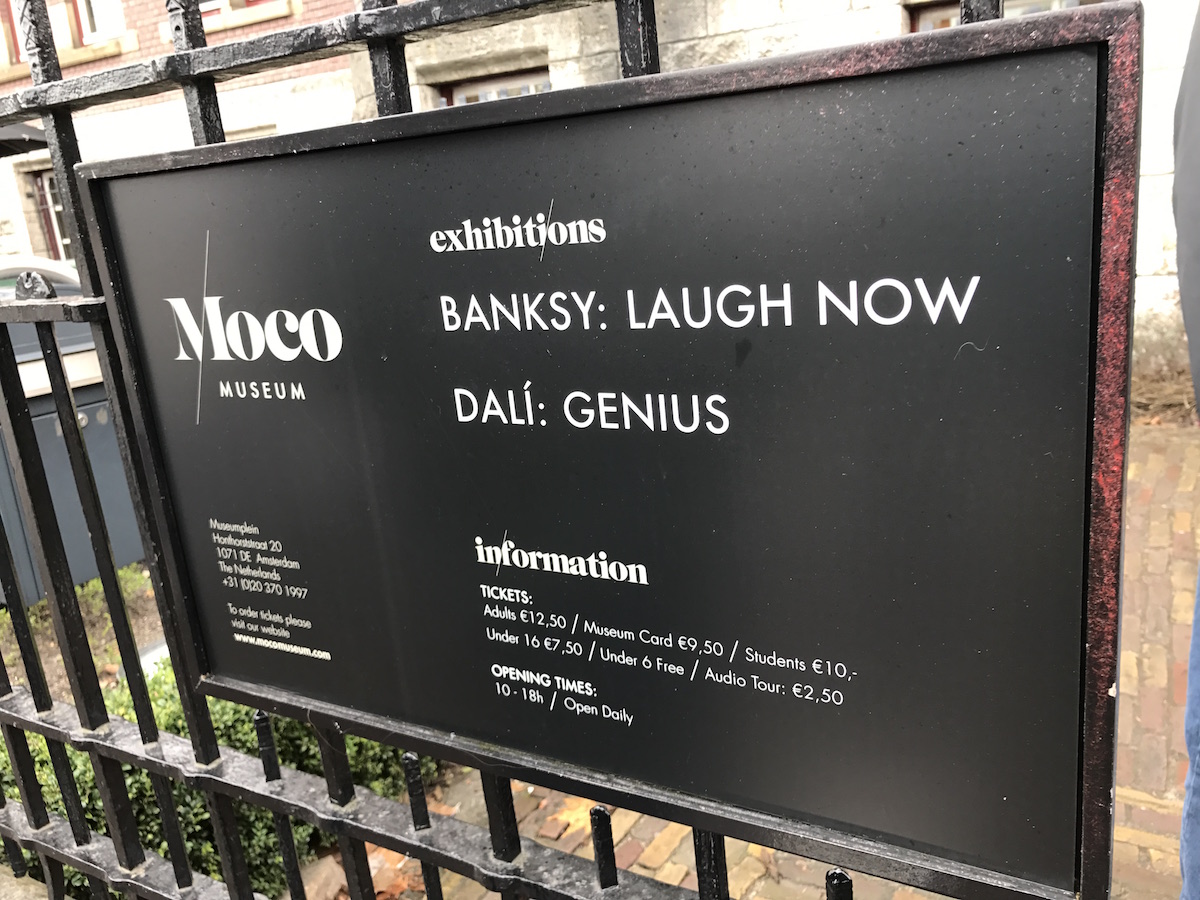 I attended the Banksy and Salvador Dali exhibit held at the MOCO just down the street and in plain sight of the I AMSTERDAM sign. The Banksy pieces, which for those that do not know about Banksy, he is a street artist shrouded in secrecy of who he is which is part of the allure to him. Plus he is very political in his pieces. The art was ripped from their original locations (fences, pieces of concrete wall, and even traffic cones.) and placed within the gallery walls of the MOCO.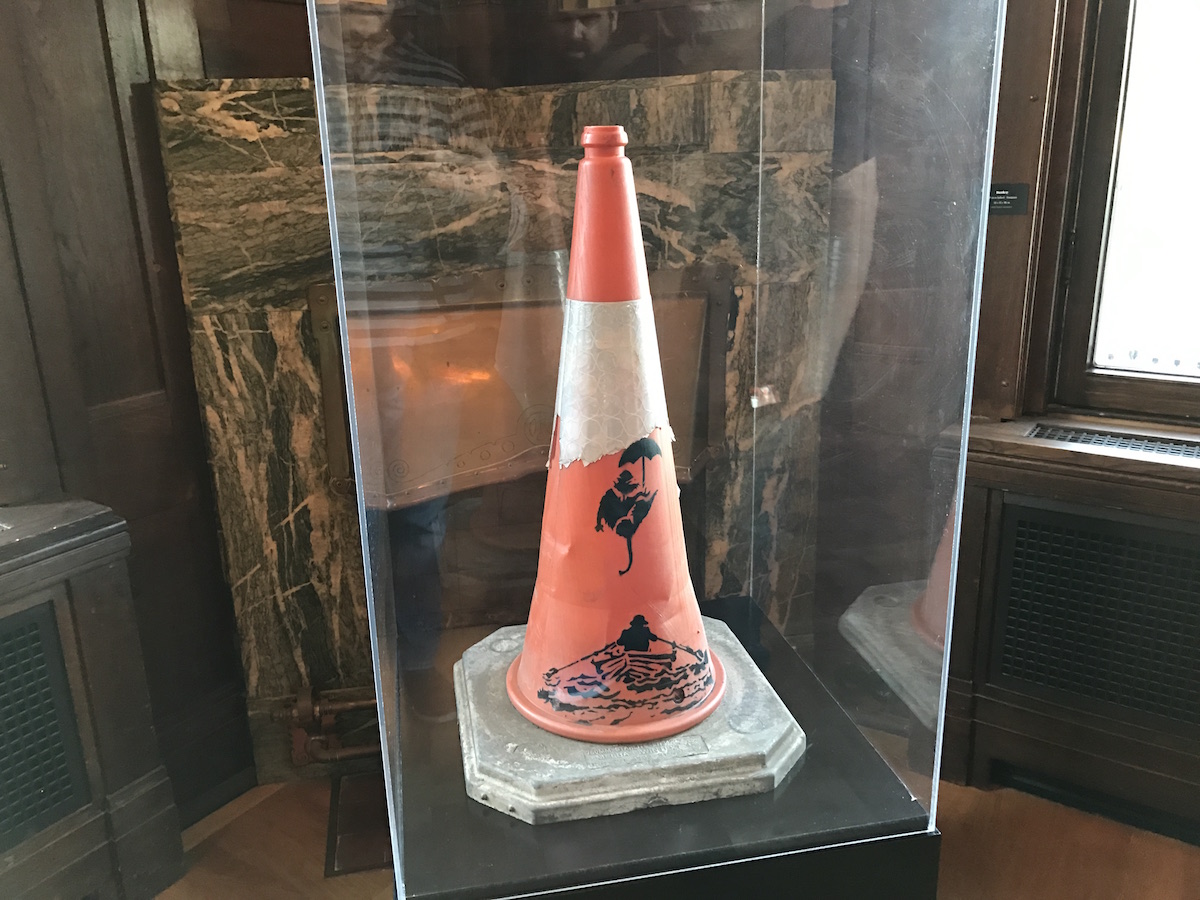 Dali had many pieces on display and many sculptures as well to my surprise. I didn't know he had sculpted I only knew of his surrealist paintings. As a design student though I noticed the way the placement of the art pieces along with the sans serif fonts utilized to describe each piece was laid out.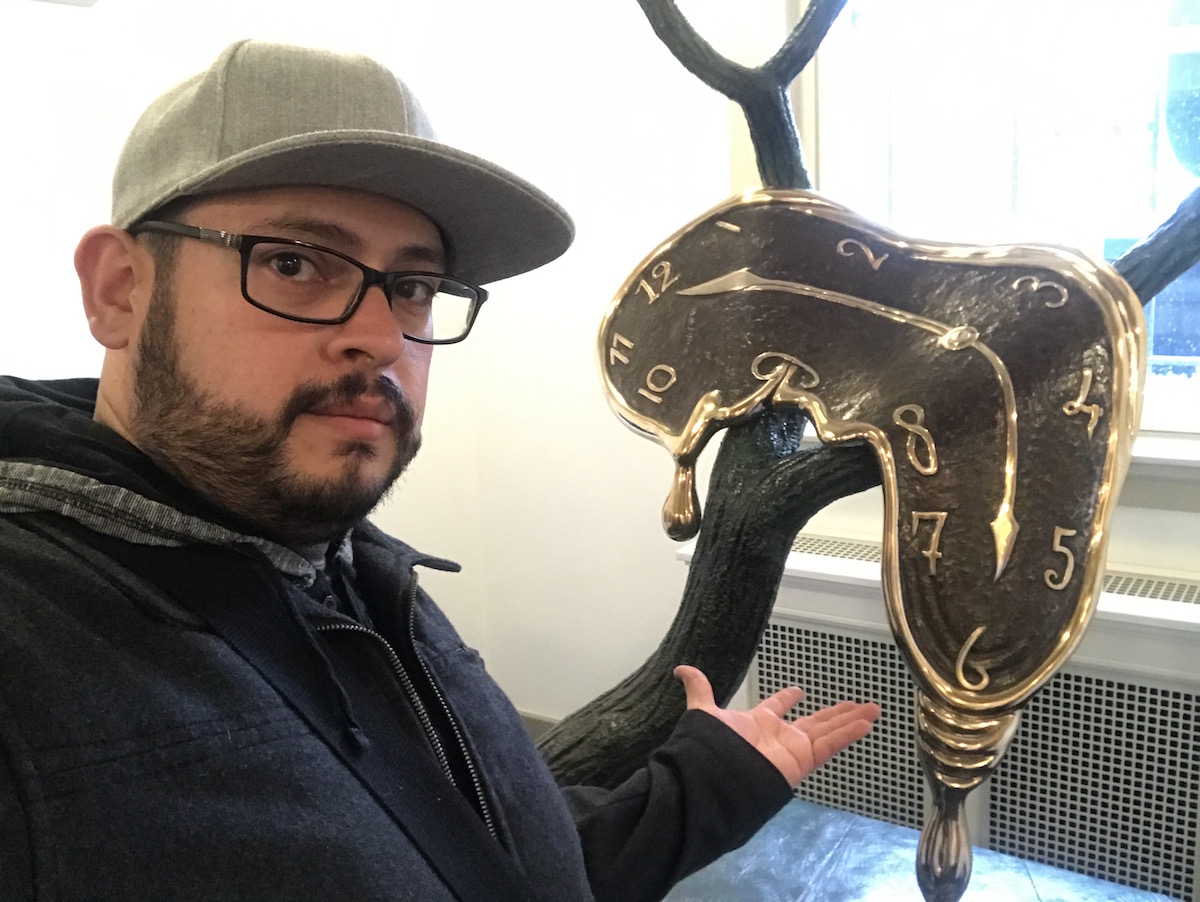 There were some mixing of serif and sans serif type but I noticed throughout Amsterdam the font of choice was very much a sans serif font either Univers or Helvetica seemed to be the preference.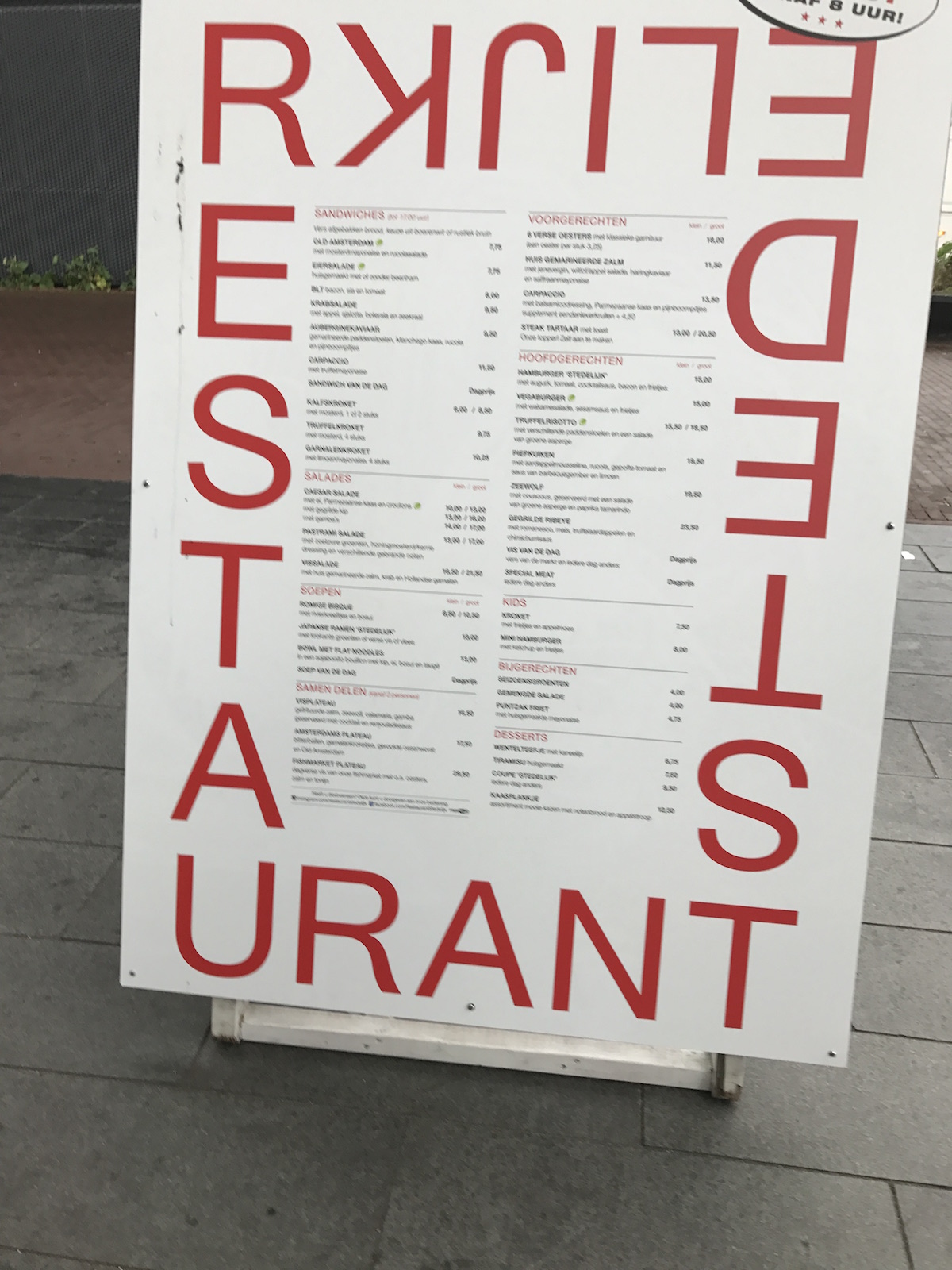 There were also fun ways of playing with type for instance the Stedelijk Museum Amsterdam formed an S with the type and was illuminated outside of the museum.   Even the restaurant for the Stedelijk had playful border outlining the menu in a sans serif font.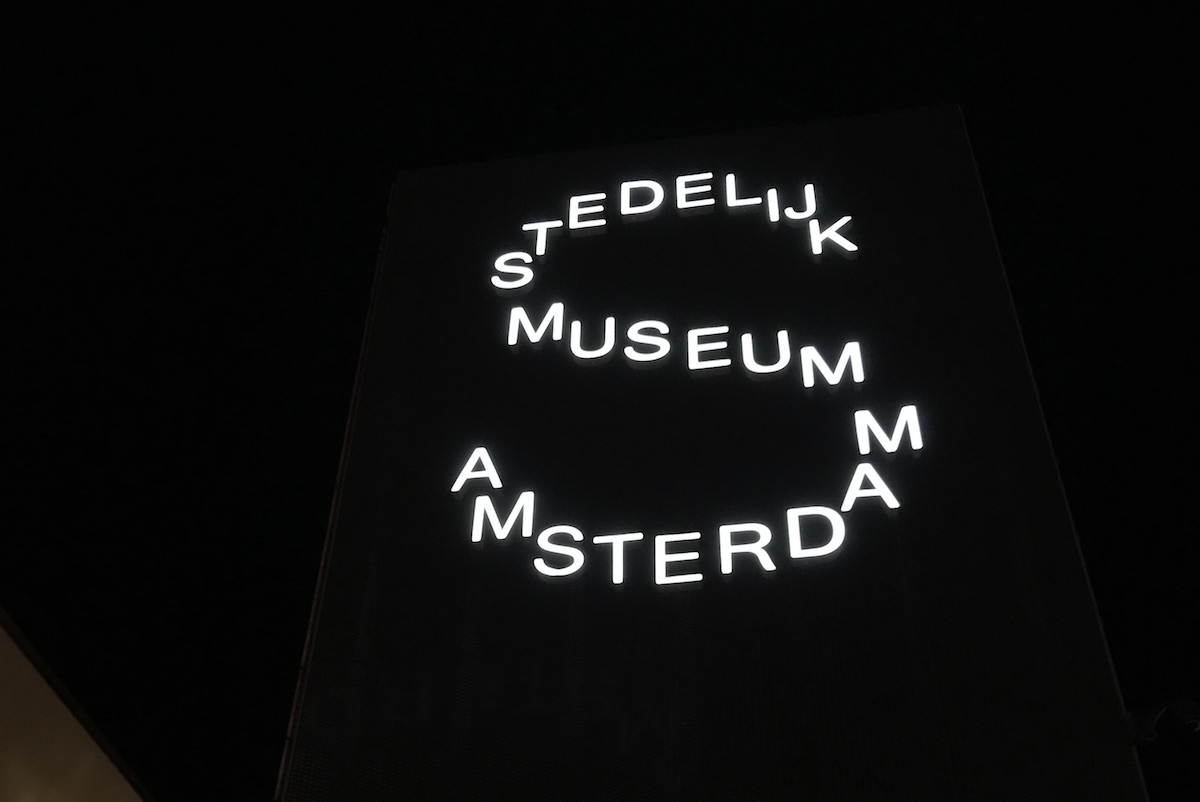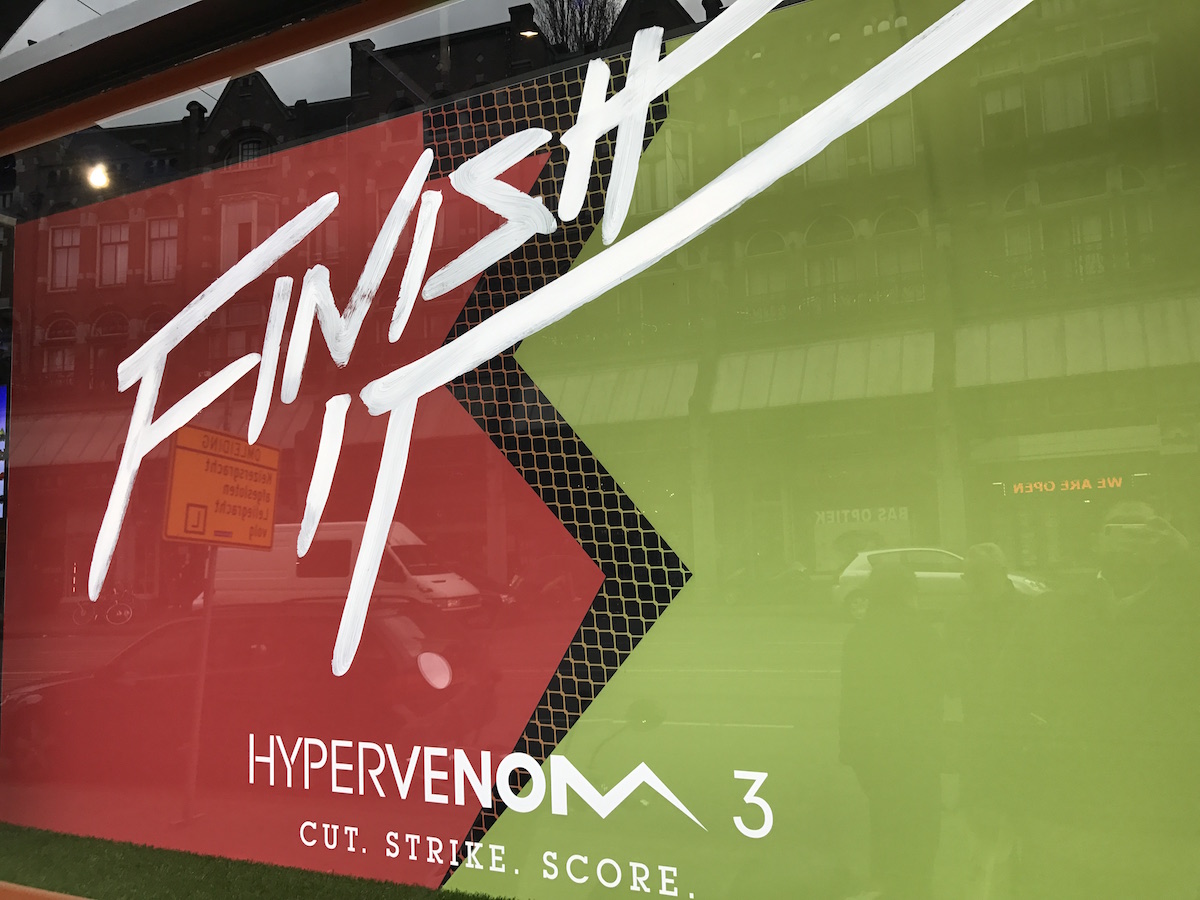 I also noticed a trend of hand lettering and vinyl lettering for storefronts, which I found very interesting.
My time in Amsterdam was amazing and inspirational. The typography is all very clean and mostly sans serif in style with few serif fonts thrown in and even some hand lettering to give a newer feel and stand out in the crowd of sans.