In April, AIGA CO Boulder had our first Makerspace Series at BLDG 61.
The Makerspace Series is an event designed to highlight the amazing program at Boulder Library called BLDG 61. BLDG 61 is an all-ages public workshop located in the Canyon portion of the Main Library that features programs like:
Fiber Arts: sewing machines, spinning wheels, looms, screen printing, and more
Laser cutting: 40 Watt CO2 laser cutter
Woodworking: CNC machine, table saw, band saw, drum sander, drill press, chop saw, hand tools, and more (programs coming soon)
Metalworking: bandsaw, grinding wheels, welding, and more (programs coming soon)
Kiln: glass fusing, powder coating, clay hand work, and more (programs coming soon)
Other equipment: 3D printers, vinyl cutter, computer design software, and more
At our first Makerspace Series event, we made laser cut votive box with your own design laser cut or engraved into the box.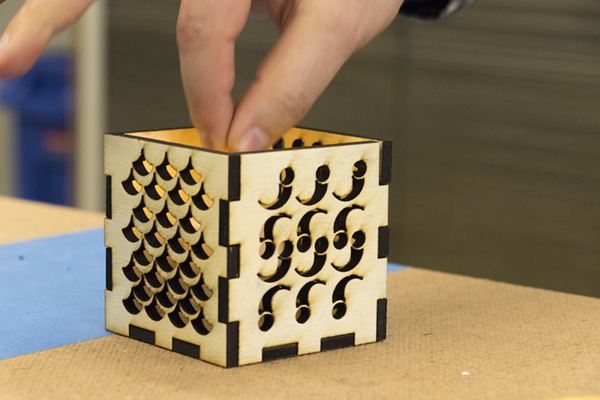 The class started with Steve, our class instructor, giving us a lesson in additive vs subtractive sculpture with some amazing examples. Additive being 3D printing and Subtractive being laser cutting. He also talked about the process of using 3D printers, laser cutters, and what materials you can use in each.
Once we got the project brief, everyone started sketching out their ideas for their votive box.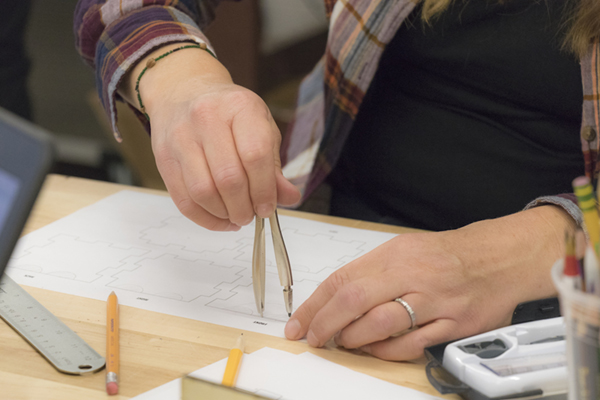 The program we used to layout our designs is CorelDraw. CorelDraw is a simple drawing program similar to Illustrator and works really well with the laser cutting program.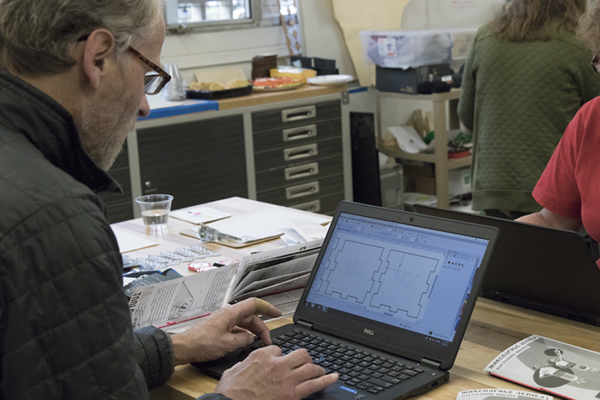 However, for a designer used to working in illustrator, it was like trying to ride a backwards bike. Many of the tools and shortcuts looks the same, but worked very differently. It was a humbling ThinkWrong experience for all of us.
Once someone's design was ready in CorelDraw, we would upload it to the file server and let Adam Watts (BLDG 61 Creative Technologist) prepare it for the laser cutter.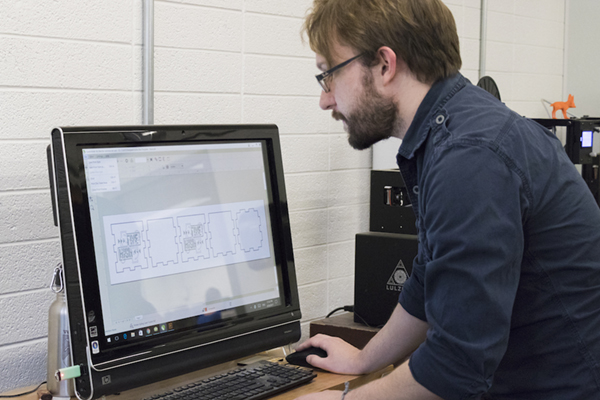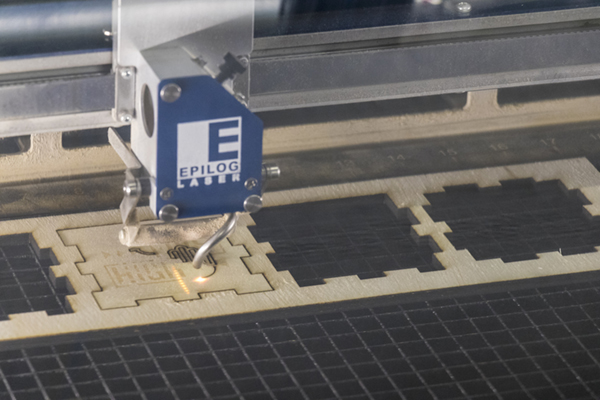 Once the piece was finished cutting, you have to punch out the pieces that were cut and assemble the box.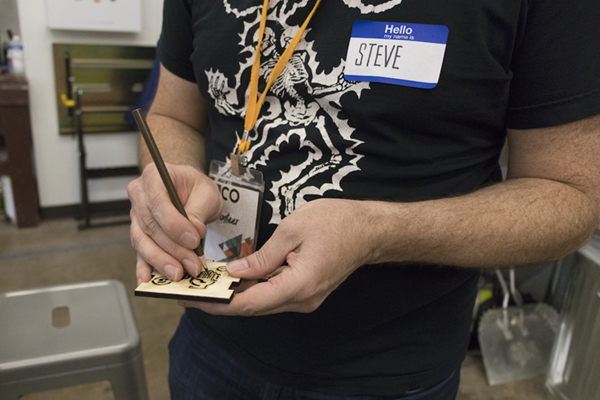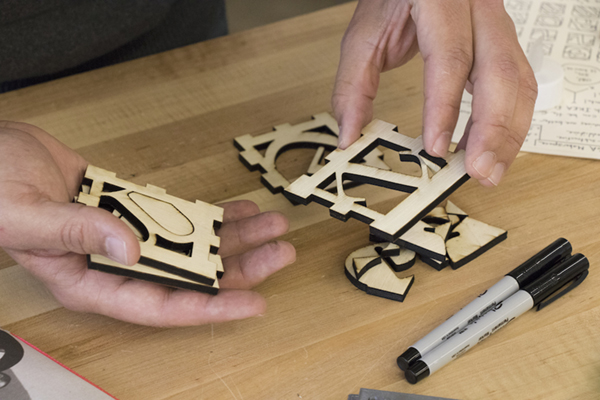 The event was so successful that we're planning to do two more in June!
A huge thank you to:
Steve Bullock of Neon Space Labs, our class instructor
Adam Watts, BLDG 61 Creative Technologist
Janet Hollingsworth, BLDG 61 Creative Technologist
Alan Murdock, our event photographer
Written by Amanda Lineberry
Boulder AIGA CO Team Leader and event planner