Our AIGA CO Boulder Portfolio Review was a great success. People shared their work from the Art Institute of Colorado, Colorado State University, University of Colorado, Metro State University, Mesa State University, along with some wonderful and talented professionals.
We did 20 minute reviews with so much great interaction that we had a hard time getting people to see other reviewers. One of the themes that emerged at this review was transitioning from school work to job ready, marketable work, and how to best showcase their work for demonstrating value.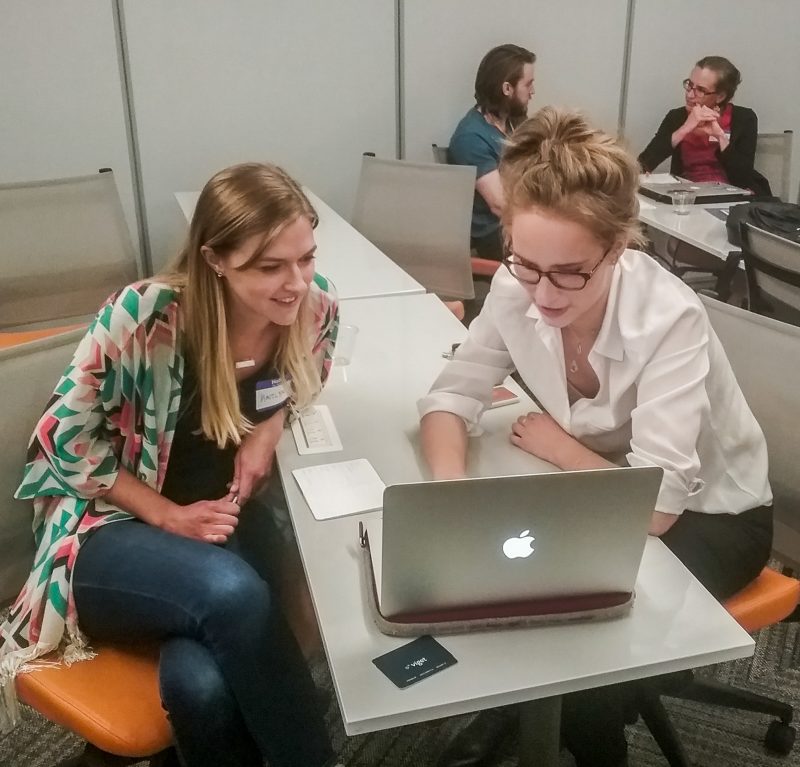 "I got great feedback in a way that helped me understand my strengths and demonstrated what people are looking for."
A special thanks to our reviewers:
Brendan Hemp – Ogilvy
Sumi Carter – Gorilla Logic
Kaitlyn Irvine – Viget
Kaity Hauge
Amanda Lineberry
Joel Geffs – Green House Partners
Erin Vito –Grow Design
Walter Breakell – UX Boulder.
Galvanize Boulder were great hosts and a special thanks goes out to Katie for everything she did.
Everyone got valuable feedback on their work and also established some great professional connections. Thanks to everyone involved!
We will be scheduling another event like this very soon.
---
Written by Walter Breakell.  Photos by Kate Williams.