Coming off of the success of our BLDG 61 Makerspace event in April taught by Steve Bullock of Neon Space Lab, AIGA CO Boulder chapter held a second event in June and has a third scheduled on June 24th.
The workshop is an introduction to laser cutting, and looking at examples and exploring patterned artwork can help you come in with a concept that will rock the laser cutter and leave you with a successful piece.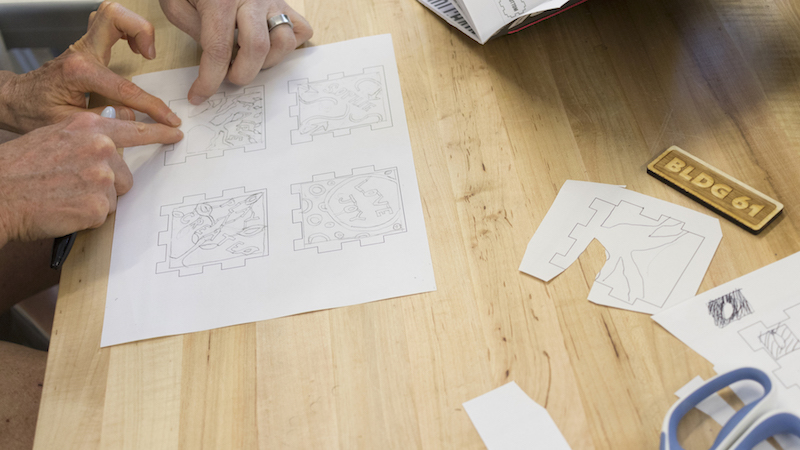 The way laser cutters work is to melt, burn or vaporize material by directing a laser onto a material surface and controlling the intensity, time, and path of the laser directed at the material.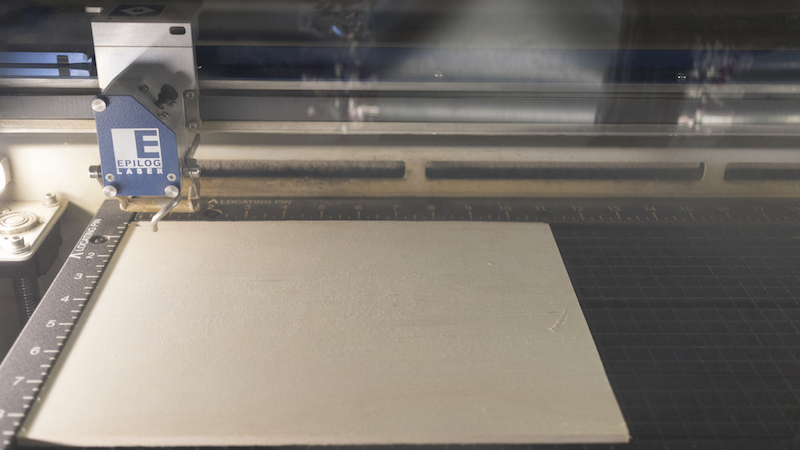 In Corel Draw, the software used at the City of Boulder, a line designated as "hairline" will most easily make a cut directly through ¼ inch wood, but the intensity can be adjusted to etch or cut.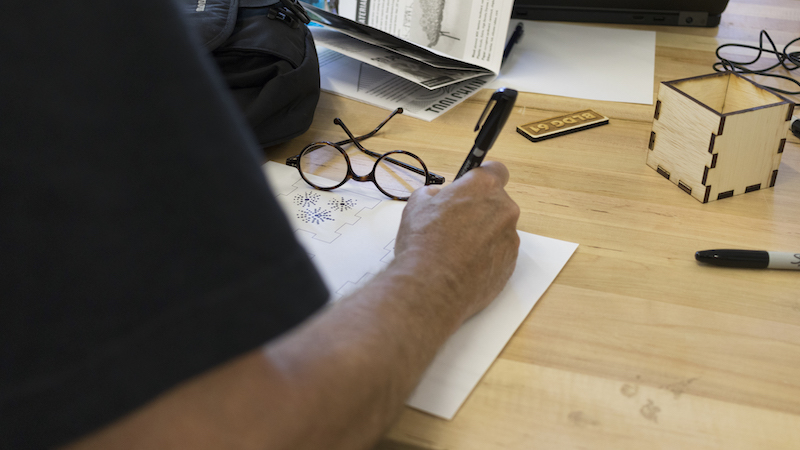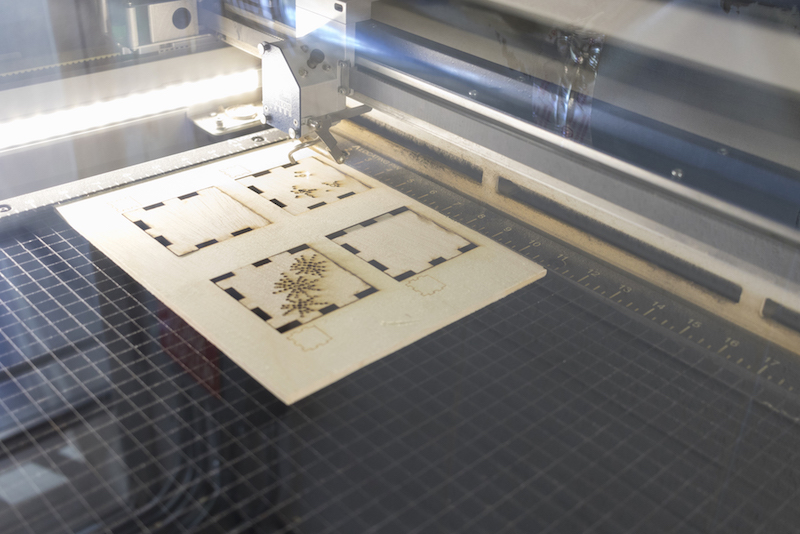 A dot, for example, will easily become a cut out circle, and as one participant found, the pegs cut from the laser will easily fall out or, if not, can easily be pushed out with a pen tip.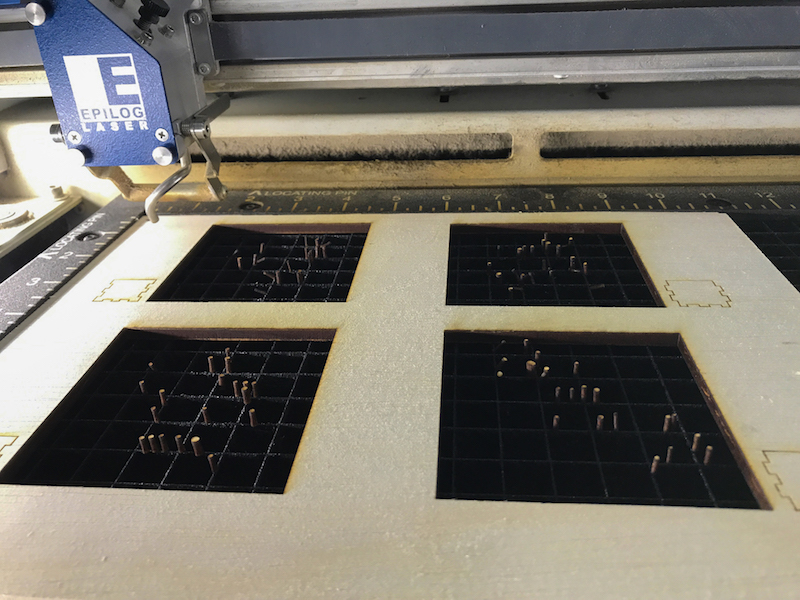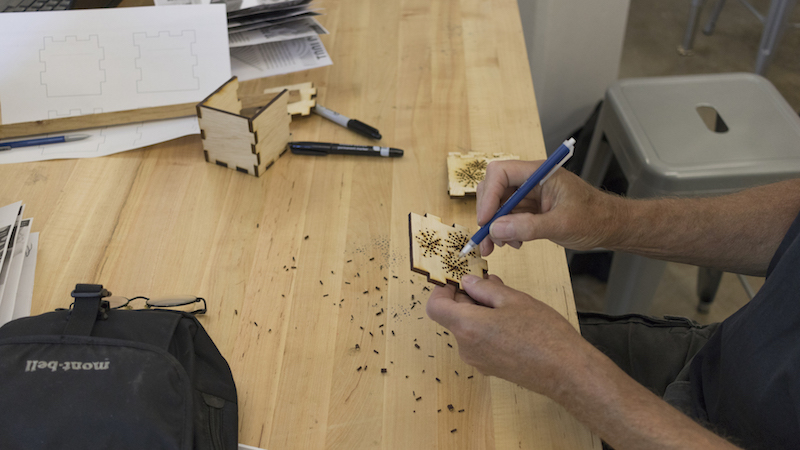 Hand drawing a design works as well as using a vector based software application like Corel Draw or Adobe Photoshop.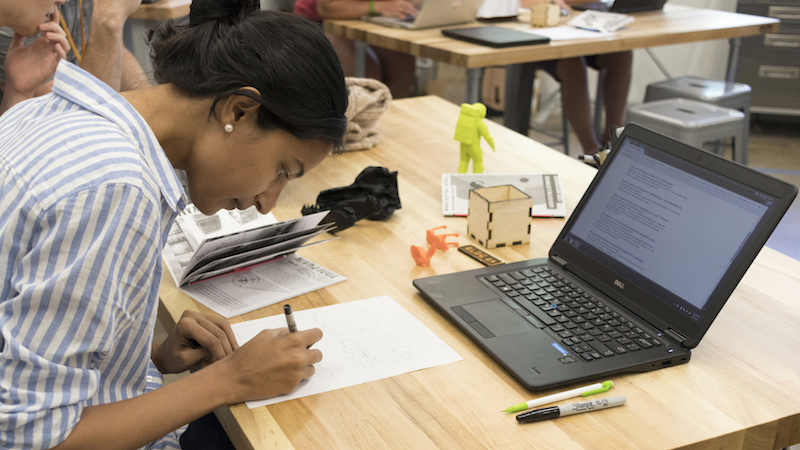 While holding her design of a tree in her hand, a participant watches the laser cutter cut out the negative space, designated by the black tone on her drawing.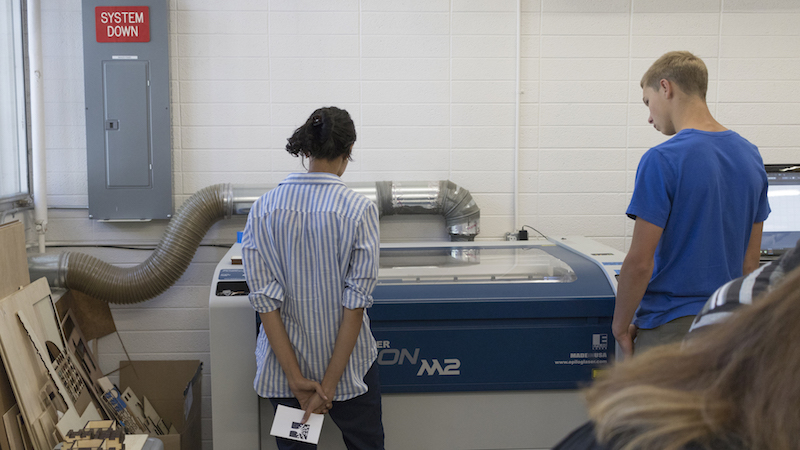 The laser traces these areas, leaving the pattern of the tree and allowing light to pass through the areas that have been removed.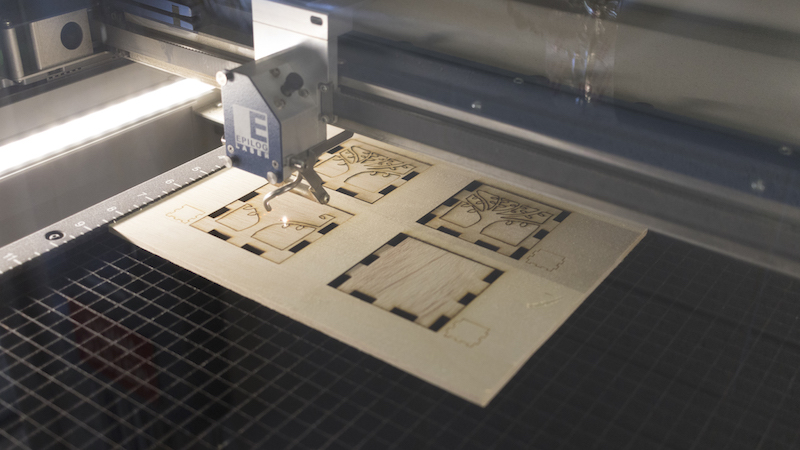 While very intricate designs can be cut out, often etching these designs is a better option while learning what the laser cutter is capable of. An etching can be designated as a middle tone such as gray, so designs can have an etched area (gray) and a cut area (black), or an entire area, either gray or black can be designated to have the laser pass over an area for a shorter amount of time.
Join us for our next event. A great place to start thinking about woodcut designs come from traditional frieze patterns from around the world. Check out this Pinterest board dedicated to the form.
Letterforms, geometric pattern and rhythm or repetition are great places for inspiration. Celtic knots, art deco metal screens and patterns from Africa and the Near East are fantastic origins for laser cut creativity.
Some great examples of the extent to which you can take laser cut art exist here as well.
We look forward to having you join us to explore what you can do with laser cut design.
Images and words by Alan Murdock.