Design Slam is an annual gathering for statewide design students to flex their creative problem solving and technical skills in head-to-head timed design challenges. Think of it as Iron Chef for Designers, as this was a common phrase that was repeated throughout the evening.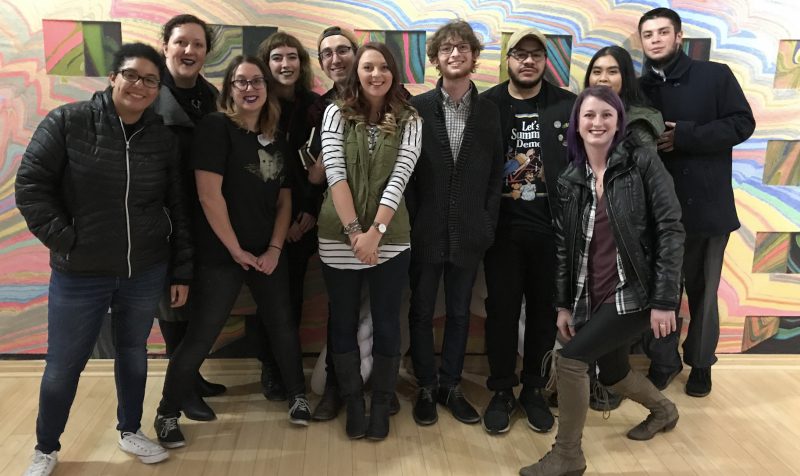 Hosted by Rocky Mountain College of Art & Design in the Mary Harris Auditorium, the event features three hours of creative competition inclusive of four rounds with four students chosen at random to compete in fifteen minute design challenges. The challenge topics range from identity, typography, UX/UI and branding campaigns as the final round determines the grand champion. Aside from the obvious bragging rights of winning, Adobe also grants the winner a free year of Adobe CC, and fun prizes are raffled at random throughout each round from various community sponsors.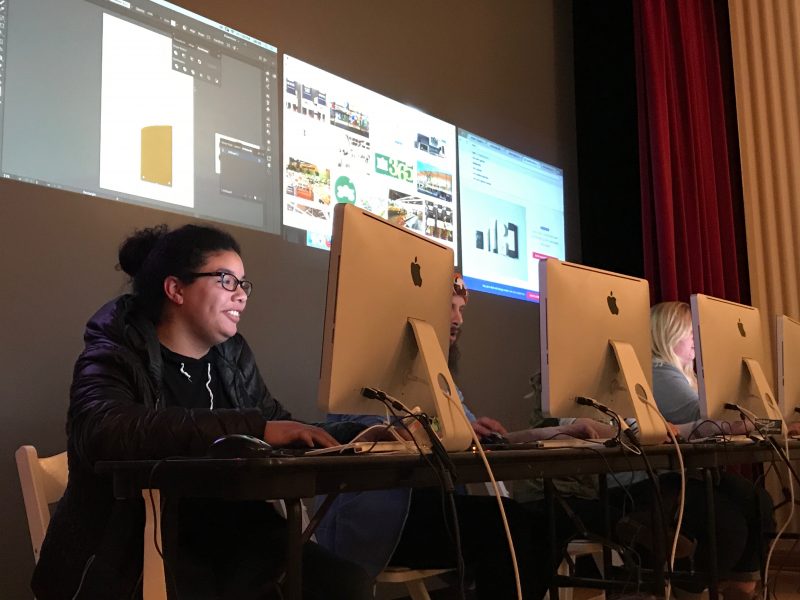 This was our biggest year yet with twelve schools in attendance from across the state. This year's Grand Champion of Design Slam is Maddi Waneka, senior Communication Design major at Metropolitan State University of Denver. Maddi's recount of her experience below:
"Walking into my first Design Slam, I felt mostly excitement. As each round of challenges kicked off, groups of people made their way toward the stage to offer support and encouragement for their fellow designers. So often as designers we only share our final product with our peers, so being able to watch the problem solving process live was fascinating. It was so refreshing to be surrounded by like-minded, design-loving individuals.

Designing on stage was a whirlwind of nerves to say the least—it's funny how you forget basic functions like duplicate or rotate under pressure. Once I started to get in my design-mode zone, the shortcuts started to come back. Fifteen minutes to complete a design challenge is insane, but it was a good reminder of how productive you can be in a short amount of time. I think I'll use this method of rapid output to ideate for projects in the future. Feeling the support of my fellow MSU Denver Students gave me a sense of comfort; knowing if I got stuck or forgot a shortcut, they were right there to lend their advice and reassurance.

I think my favorite part about the Design Slam was feeling that sense of belonging to a broader design community outside of the University. RMCAD and AIGA CO did an amazing job of fostering an atmosphere of positivity, excitement, and community for this event."
Thanks to all the design students who attended, students that competed, AIGA Mentorship and Education event organizers and Rocky Mountain College of Art & Design. A big thanks to Adobe, Field Notes and 7Twenty Board Shop  or supplying the event with giveaways and swag.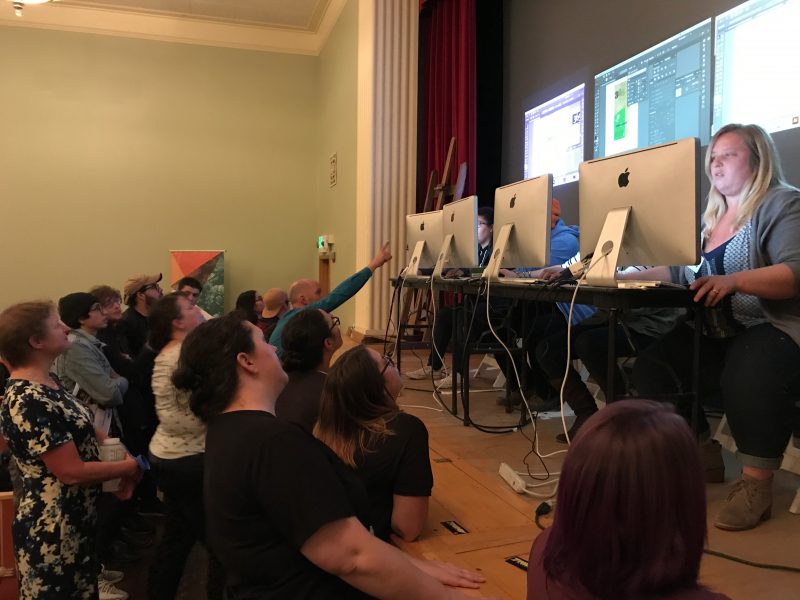 A special thanks to our judges: Richard Roche and Jonny Black from Cast Iron Design and Michelle Merlin from Ellen Bruss Design.
Practice those shortcuts and we'll see you next year!