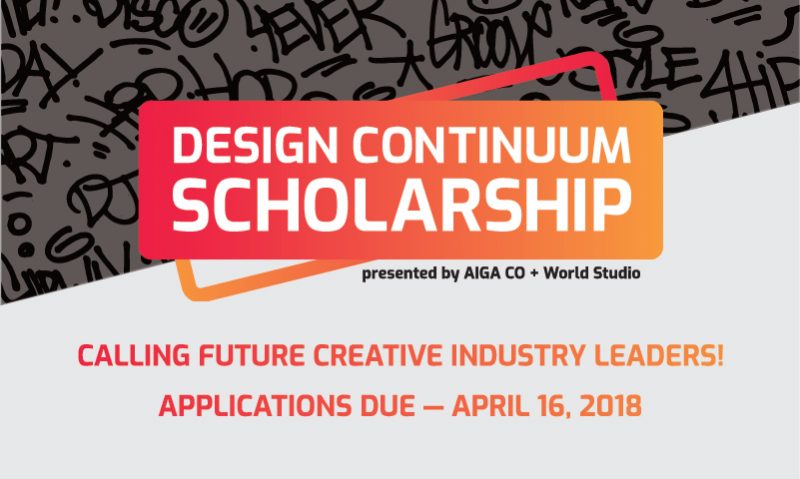 What if every creative mind, from every community, whether low-income or underrepresented, had the opportunity pursue higher education in design?
We're excited to introduce the AIGA Colorado Design Continuum Fund, a scholarship program aimed at changing the fabric of design in Colorado. By supporting local creatives with economically disadvantaged backgrounds who are  pursuing a higher education in design, we aim to make our industry more accessible, inclusive, and progressive. We will award our first scholarship in June 2018 to one local creative student.
Donors
The AIGA Colorado Design Continuum Fund is about doing something bigger than ourselves. It's about creating a culture of philanthropy. By donating and participating in Design Continuum Fund events, you'll leave a lasting impact on future generations of designers. Together, we will bring design education to anyone who hopes to pursue it AND leave a legacy of diverse voices in our community!
Applicants
We encourage creatives who would like pursue a higher education in design disciplines at a local college or university to apply. Scholarship recipients are selected not only for their talent and need, but also for their demonstrated commitment to giving back to the larger community through their work. Each award is paid directly to the recipient's school and applied toward tuition through an AIGA/WorldStudio Scholarship.
Applications open until April 16, 2018.
Questions? Send a note to scholarship@aigacolorado.org